Doeberl Cup 2019: 18-22 April
Canberra Southern Cross Club Woden, 92-96 Corinna Street Woden ACT 2606, Australia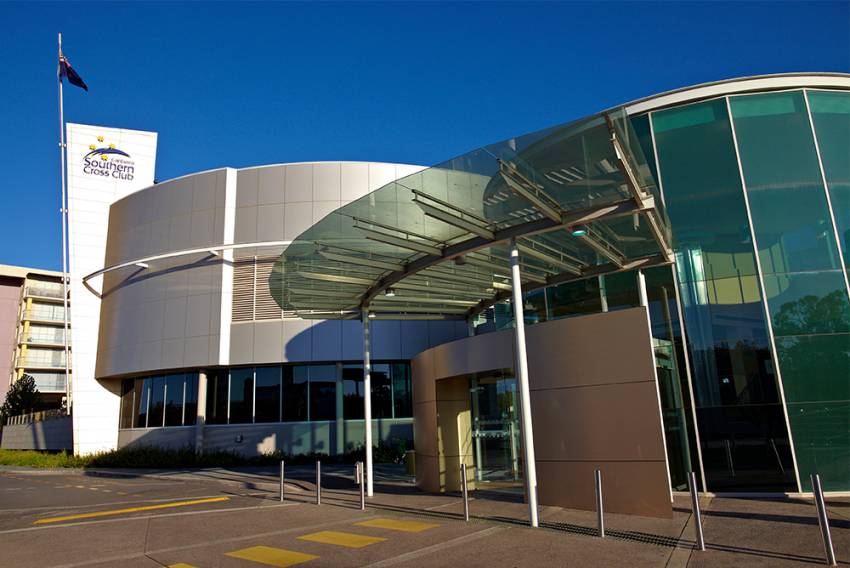 Thanks to Canberra Southern Cross Club Woden for joining the chess party - sign up to the newsletter and follow us on Facebook for all the latest updates!
Parking at the Club
Parking is FREE at the Southern Cross Club's secure undercover carpark.
Food & beverage discounts available with a zero-cost Canberra Southern Cross Club Membership
Players can become a one year member of the Canberra Southern Cross Club (CSCC) at nil cost to them. This provides players with a range of discounts to food and beverages across the weekend and for those living in Canberra for the remainder of their membership.
To accept this offer, players need to complete the form and bring to the club when they check in on Thursday or Friday of the competition.
Being a member helps the Doeberl Cup track our current partnership with CSCC in support of future years.
ANNOUNCEMENTS
Pairings and Results
Premier: Round 1 (21:00, 17/4/2019)
Major: Pending (21:00, 17/4/2019)
Minor: Pending (21:00, 17/4/2019)
U1200s: Pending-
Sydney International Open Returns in 2019
Wed 24 - Sun 28 April 2019
Lvl 3 Conference Rooms, 18 Wally's Walk, Macquarie University, Macquarie Park NSW
The Sydney International Open returns in April 2019 as the main event in the Macquarie University Chess Festival. Held in Sydney directly after the 2019 Doeberl Cup, the SIO is open to all players and boasts an $11,050 prize pool.
Register today at siochess.com
Macquarie University Chess Festival runs from 23-28 April 2019 and offers four tournaments with a total prize pool of $14,200.
Accommodation: Book your room now!
We have arranged special rates for Doeberl Cup Chess participants at two nearby hotels - book now to avoid disappointment!
BOOK YOUR HOTEL ROOM
All details on room rates & how to book on the Accommodation page.
2019 Registrations Open
Remember to check your division eligibility before registering!
Shirt Orders Now Closed
Thanks to everyone who ordered an official 2019 Doeberl Cup shirt! You can collect your purchases at the registration table during the event. Postal orders will be distributed after the event has concluded.
Missed out? We'll have a limited collection for sale at the tournament!
Need to get in touch? Email us!
Cup Highlights
Fighting Fund prize
Live commentary from GM Ian Rogers
Family entry rate
Saturday night Lightning tournament